May 21, 2022 – May 25, 2022
---
Cost: $900.00 – $1200.00


Guides: Doug Van Houten, Bruce Howlatt

Based on Bill Plotkin's book, Wild Mind: A Field Guide to the Human Psyche, this 5-day intensive is an experiential exploration of our human psyches as unique expressions of the universal forces and patterns of nature. We will work with what we call the Nature-Based Map of the Human Psyche, which is, among other things, a comprehensive inventory of what can be right about a person, a "shadow" version of the Diagnostic and Statistical Manual (DSM), mainstream psychology's list of what can go wrong with people.
Our wild minds possess astonishing resources, untapped potentials and depths that we might not even know exist until we discover how to access them, cultivate their powers, and eventually integrate them into our everyday lives. In this intensive, we'll access these depths and potentials — which we call the four facets of the Self, or the four dimensions of our innate human wholeness — and also the four sets of fragmented or wounded subpersonalities that form during childhood.
Rather than attempt to eliminate our subpersonalities (which is not possible) or to beat them into submission, we'll cultivate the four facets of the Self and uncover the gifts of our subpersonalities. Our goal is to fully embody our multifaceted wild minds, commit ourselves to the largest, soul-infused story we're capable of living, and serve the greater Earth community.
Discover:
how to recognize and consciously cultivate the four facets of the Self — your innate human wholeness
how to identify the subpersonalities that supported you in childhood and adolescence to adapt to the challenges of family and social life, but ultimately became barriers to your full and authentic humanity
practices and guidelines for cultivating relationships between the Self and your subpersonalities, enabling you to heal your subpersonalities, discover their gifts, and foster Self-actualization
how each facet of the Self provides essential resources for the underworld journey (the descent to soul), its radical transformation of personal identity, and for living as a visionary artisan of cultural evolution.
We'll explore the landscape of the psyche through a variety of practices, including creative expression, self-designed ceremony, solo exercises while wandering on the land, group work, movement, voice dialogue, journaling, and deep imagery work.
This is an all-camping program. Participants are responsible for bringing their own personal camping equipment, and for personal transportation to and from the program. Participants are responsible for bringing personal breakfasts and lunches – all dinners are provided by Spirit Hollow. Participants are responsible for their own transportation to and from the program location.
Start/End Time: 1 pm / 1 pm
We are monitoring the COVID-19 situation closely and are hopeful we will be able to run this program in person. To protect the health of you and our guides, participants are encouraged to drive separately to the program. Air travel is permitted for those who have been fully vaccinated (full vaccination is achieved two weeks after the second dose of the Moderna or Pfizer vaccine, or two weeks after the single dose Johnson & Johnson vaccine). If you have not been vaccinated, we require a 7-day quarantine plus COVID-19 testing before and after air travel. We also ask participants to be especially vigilant in the weeks leading up to the program to avoid exposure to the virus. Please see our policies for more COVID-19 information.
REGISTER through the Animas Valley Institute, not through Spirit Hollow
---
GUIDES: 
Doug Van Houten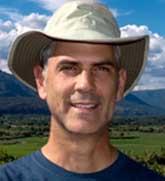 Doug draws on the wisdom of the natural world, depth-psychology, eco-psychology, dreams, somatic knowing, poetry, and many pan-cultural, soul furthering practices that includes: The Way of Council, vision fasting, shadow work, symbolic artwork, trance dancing and conversations with the more than human world. Doug's true calling in life is to support others as they uncover their own unique gifts and in so doing, transform their lives in service to what Thomas Berry called "The Great Work" of our times. Doug is also an ardent beekeeper, a visual artist, a wily wanderer, a dream tracker, an emergent ceremonialist, a heart-centered activist, and a yoga instructor interested in new forms of somatic practice.
Bruce Howlatt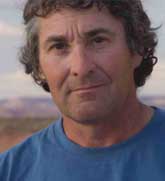 Bruce was pulled towards wildness at a young age and continues to explore the wilderness of psyche, the deep imagination as well as relationship with the more than human.  He is dedicated to helping others explore their own authentic nature so as to further cultivate a deeper relationship to Soul and discovery of the unique genius that they alone carry.  Bruce is an ACMG/IFMGA Mountain Guide, photographer and general all-around mischief maker.